All professionals at Gateway Dental & Implant Center maintain the highest levels of accreditation and pursue ongoing education to stay abreast of the latest trends in the medical field. Read on to learn more about our staff's experience and training.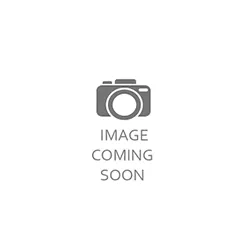 Dr. Marlon Brown
Dentist
Dr. Brown grew up in the metro Atlanta where he flourished as a student, athlete, and inspiring member of his community. Upon graduating from high school, he decided to pursue his undergraduate studies at Morehouse College. Dr. Brown was driven to follow his passion that he carried with him since the 10th grade; to be a dentist. He chose to continue his education at Meharry Medical College School of Dentistry in Nashville, TN. Upon completion, he returned to Atlanta and partnered in a practice as a General Dentist for three years.
Feeling compelled to serve others, Dr. Brown accepted a commission as an Officer in the United States Public Health Service in 1998. This assignment led Dr. Brown, his wife and two young children to relocate from Atlanta to Reno, Nevada. As Chief Dental Officer he oversaw the dental programs at Native American tribal health centers throughout northern Nevada. In addition to his patient care and administrative responsibilities Dr. Brown fulfilled his duties as a Commissioned Officer by being prepared for deployments to assist in rebuilding areas of the United States that were affected by major catastrophic events such as hurricanes Katrina, Harvey, and Maria. In 2018, with the rank of Commander, he retired from a fulfilling 20-year career with the USPHS.
Maintaining the belief that everyone is a lifelong student, Dr. Brown has pursued countless continuing education courses. He takes pride in earning well over 50 hours of continuing education credits per year. Dr. Brown enjoys staying up to date with the latest advances in oral health care. He has maintained membership with the American Dental Association (ADA), Georgia Dental Association (GDA), and the Association of General Dentistry (AGD) for the past 24 years.
Dr. Brown and his wife, Cheryl have two adult children, Kyla and Niles. In 2019, their small family grew by one as they welcomed their first grandson, Micah Rose. The family enjoys traveling, sport of all types (including curling), great food and spending time outdoors.
It is a pleasure to serve Bethlehem, Winder, Monroe and the surrounding areas. We look forward to making ourselves a part of the community.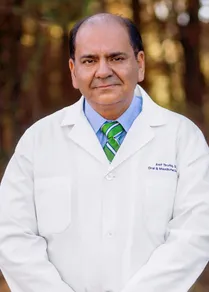 Dr. Asif Taufiq
Oral Surgeon
Dr. Asif Taufiq is an Emory University Dental School graduate. He completed his residency in Oral & Maxillofacial Surgery at Emory University Department of Surgery. Additional training included one-year Fellowship at Emory University with emphasis on TMJ disorders and cosmetic surgery.
• Chief of Facial Trauma, Northside Hospital Gwinnett
• Clinical Professor, Department of Oral & Maxillofacial Surgery Emory University
• Consultant, VA Hospital/Atlanta
• Diplomate, National Dental Board of Anesthesiology
• Diplomate, American Board of Oral & Maxillofacial Surgery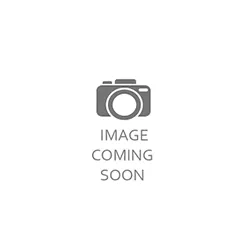 Katlynn Pittman
Front Office
Welcome to our practice! I am the friendly face at the front desk. I love to find ways to help people smile and that includes building confidence to share their smile! I am happy to answer your questions, plan for appointments, help resolve concerns and make your visits positive.
I began my dental career in 2014 after graduating dental assisting school. Not long after assisting, I became cross-trained within the front & back of the dental office yet found that my true passion is the front side which is where you can find me! I look forward to meeting and working with each of you.
When I'm not at work, you can find me at home caring for my daughters, Kaisley & soon to arrive- Addison. My hobbies include crafting, spending time with family and spending way too much $$ shopping!!
Always remember, "It's not about where you come from, it's about where you're headed."